One of the many benefits of living in Florida is the good weather we have year-round. This allows us to grow beautiful tropical plants that our northern neighbors just can't due to colder temperatures. One of the most versatile plants you can add to your garden is shrubs. If you're thinking of adding a shrub or two to your garden, check out these beauties! They provide beauty, shade, ground covers, and even a living privacy fence in some cases.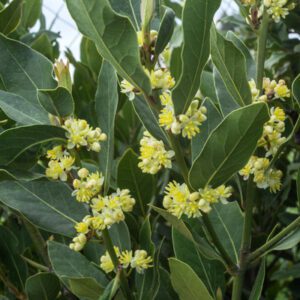 Best Shrubs For Florida Gardens
Bay Laurel
These hardy shrubs are medium to large-sized evergreens averaging about 12 feet in height. If you're looking to add a living fence or some shade to your yard, this is a good place to start. You can form this shrub into a tree by pruning the lower branches and forcing the plant to grow in a single trunk. The leaves are characteristically thicker and leather-like. You may recognize the scent if you're an avid foodie! In spring, you can expect clusters of small, yellow-green flowers that change into black berries. You'll want to give your bay laurel full sun and rich, well-drained soil that is watered regularly – not hard to do in Florida. If you're not looking for a gargantuan plant, you're in luck. Bay laurel does just fine when grown in containers.
Beautyberry
This plant is actually native to Florida, which means you'll have less trouble getting it established in your garden. It's known for its tiny clusters of lilac-colored flowers that will eventually become vibrant purple berries. These berries are highly attractive to birds, so if you're looking to attract some wildlife, beautyberry is the plant for you. You can expect it to grow about six feet high, and it prefers partial shade. It likes well-drained soil but is drought and salt-tolerant – ideal for our coastal climate!
Dwarf Hollies
Looking for a bit of Christmas spirit? Consider dwarf hollies! This evergreen provides brightly colored red berries in winter, so even us Floridians can have a taste of a traditional Christmas. They work well as stand-alone plants, border plants, or by themselves in containers. Just make sure to get a certified female plant, or you won't have those red berries! Unlike other plants, which have both male and female reproductive parts, dwarf hollies only have one sex or the other. Once established, they are quite drought tolerant. And like the other plants we've discussed, they prefer well-drained soil on the acidic end of the spectrum. They'll do well in either full sun or partial shade. They don't need much pruning, which is great for low-maintenance gardens. Lastly, they have been known to have good wind resistance during hurricane season. They come in many different cultivars, and each has a different height expectancy so make sure to ask a member of our lawn care company which varietal is right for you!
Firebush
Another native of the Sunshine State, firebush is known for its ability to attract birds and butterflies. It's also known for being extremely hardy once established in your garden. Firebush is a perennial that produces bright red flowers – which is where the name comes from –  from late spring until late fall. Songbirds love to feed on their berries, so this is an excellent plant if you're into birdwatching. Don't be surprised if this plant reaches heights of five feet or higher. After the first freeze of winter, it will die back but will regrow in the spring. It's drought-tolerant and works well as a stand-alone plant or for usage in a living border or fence. Like many native Florida plants, it prefers full sun but will tolerate partial shade. It's also fairly tolerant of salt spray, which makes it good for our coastal area. Water firebush regularly, but make sure the soil is well-drained.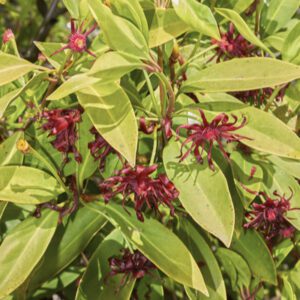 Star Anise
Like firebush, star anise is native to our shores. You can find three different species here in Florida. It grows quickly and is evergreen, so you can expect greenery all year long. If you didn't know, anise smells like licorice, which is a lovely thing to have if you spend time in your garden. You can use star anise for both thicker hedges or windbreaks. This plant will reach a staggering 15 – 20 feet in height and over 10 feet wide if you allow it to grow steadily, though you can always prune it back. It will grow in both sun or shade, but it prefers the sun. It likes rich soils and lots of moisture. It's naturally pest-free, so you won't have to worry about bugs bothering your newest plant friend. When the stars of the plant dry out, many people like to use them as decorations – especially around the winter holidays! They pair nicely with cinnamon sticks and give off a festive scent!
Get Professional Shrub Care From Lawn Master
Whether you choose to grow any of the lovely shrubs we've mentioned or need to give your existing shrubs some TLC, you can trust the experts at Lawn Master. For over 30 years, we've cared for thousands of shrubs in the Pensacola area, as well as providing top-notch lawn care. Our shrub care program delivers all the vital nutrients and pest protection your plants need to succeed. Call 850-476-1601 or leave us a message online. We're happy to discuss your shrub care goals, answer questions, or schedule an appointment. Don't forget to check out our Facebook page, where you can find photos of our work and discover the latest deals! You can learn more about what we do on our blog page, where we post monthly articles!