There are a number of pests here in Florida that we have to look out for in our everyday lives – sometimes these pests can be alligators, but more often, they are lawn pests that can slowly but surely attack our lawns. These pests are something you can catch early and take preventative measures for, but if you don't know what you are looking for, you don't know how to prevent anything moving forward. With a good perimeter pest control treatment plan in place, you can keep yourself and your family safe from any harmful diseases that these pests can carry. And although some of these pests aren't harmful, they are still pretty frightening to see in your home!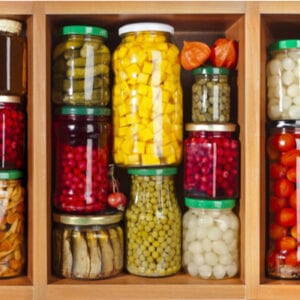 Arming yourself with knowledge is the best way to protect your lawn and continuously allow it to thrive.
Preventative Measures
Start With The Basics
Starting off with the things that you absolutely should not be doing is the best way to prevent any pests that may be trying to get into your home. A good place to start with prevention is to seal up what bugs are most attracted to – which means your food should be in air-tight containers. Of course, it isn't like you are going to give up your outdoor picnics to keep pests from being attracted to your home. But what we do mean is that you should really double-check all of your pantry items, places where your kids and dogs might be hiding treats and snacks, the places that people walk most in your home after they've eaten a messy meal. This way, you will be sure that you have your bases covered when it comes to cleaning up after food.
Keep Pests Away From You – Even If You Smell Nice
Something people often forget is that it's not just the flying insects who are attracted to the scent of humans. It is really important to ward off bugs that might be inclined to follow you into your home. This can easily be done with a perimeter pest control application. Treating with insecticides around the perimeter of your home is the best way to make sure that there is no reason for pests to even be near your home and in turn, they won't be making their way in, to begin with.
There are a few different types of insects and pests that show up on your lawn, depending on what kind of turf you have in your yard. For instance, we know for a fact that pests like mole crickets are attracted to all types of grasses, but the well-known chinch bug often is attracted to St. Augustine grass which is found commonly in our area. By managing these pests, including fire ants, you will be happy to see fewer pests around.
Pests To Keep An Eye Out For:
Chinch bugs
Cockroaches
Spiders
Centipedes
Millipedes
Ants
Moles
Voles
Sod Webworm
Mole Crickets
But with a good perimeter pest control treatment plan, you can ensure that your home is safe from these pests all summer long. Due to our warm weather year-round down here, we are often looking out for pests for longer periods of time.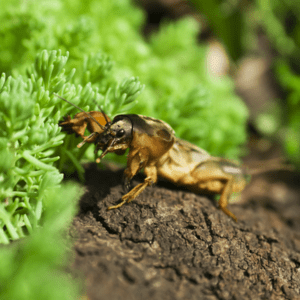 Don't Let Pests Get The Best Of You This Summer – Call Lawn Master For Help Now!
The experts here at Lawn Master are ready to make sure your Florida lawn isn't filled with pests this summer. The last thing you want to do after a long pandemic is deal with these creepy things all over your lawn. We want to help you create the best lawn that you have always dreamed of – and that starts with no pests lurking in the darkness.
Our expertise doesn't stop at lawn care that is geared toward pest control, we also offer tips and tricks and several other services such as shrub health care, lawn aeration, holiday lighting installation, insect and pest control, and free lawn health evaluations.
To learn more or schedule a treatment, give us a call at 850-476-1601 or contact us online here. Are you interested in learning more about landscaping? Be sure to read our monthly blog! We write about tips and tricks regarding all types of lawn care! To discover the latest deals and offers, like our Facebook page!