Spring is here in Florida, and while we have the luxury of having a whole year of mostly nice weather, spring is generally the time that lawn care is on everyone's mind. With everyone staying at home a little more this summer, you will want to ensure that your yard is exactly the way you like it. You might even be able to enjoy it more knowing that you have done everything you can to create an environmentally friendly space while you are at it.
Lawn care is not inherently bad for the environment, however, whenever you are adding something to an ecosystem that was not previously there as a naturally occurring way before will cause some harm. But don't go throwing out everything you know about lawn care practices just yet.
There are actually several different things that you can incorporate into your lawn care regimen to make it more eco-friendly. Keep reading to see what the experts on our team have to say about ways to be better when it comes to lawn care!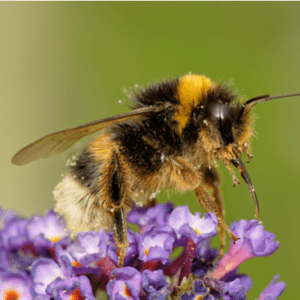 Use Pest Control That Allows Friendly Bugs to Thrive
There are different types of pest control, not all of them are necessarily harmful to the bugs that we actually want in our lives. It might be hard for you to imagine any type of bug you would want around, but ones like pollinating bumblebees, fireflies, butterflies, and more are the ones that help the environment flourish. By using blanket pest control, you might kill these friendly insects. But, with pest control that targets mosquitoes only, you could be saving these flying friends.
Utilize Your Garden For Native Plants and Flowers
By opting for flowers that are in season and naturally grow in the area of Pensacola, Flordia, you can help the environment around you. Some plants and flowers that are common in our area include ones like the Black-Eyed Susan, the Beach Sunflower, Florida Violets, Florida's Native Orchid, the Bald Cypress, and Chickasaw Plums. All of these beautiful, colorful flowers and plants will allow you to attract bees and other pollinators. If you think about it, it will also make your lawn quite unique compared to your neighbors! A move like this could make you the talk to the neighborhood.
Have An Irrigation System Installed
Did you know that watering your lawn with a garden hose can use up to four gallons more per 15 minutes of use than an irrigation system? You might make a huge difference with this in more ways than one – a major one being that you can save money in addition to saving water! These two exceptional reasons combined with the fact that a professionally installed irrigation system gives you an incredible return on investment means that this is one of the best things you can do for your lawn this spring and summer season.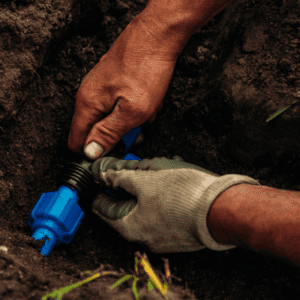 Be A Friend To The Environment This Year! Call Lawn Master for Help!
The expert arborists at Lawn Master can use this spring season to help create the best possible environment for your lawn. And don't forget, it won't just stop at being good for the environment, it will be good for your personal needs as well!
Our expertise doesn't stop at eco-friendly tips and tricks, we also offer several other services such as shrub health care, lawn aeration, holiday lighting installation, insect and pest control, and free lawn health evaluations.
To learn more or schedule a treatment, give us a call at 850-476-1601 or contact us online here. Interested in learning more about landscaping? Be sure to read our monthly blog! To discover the latest deals and offers, like our Facebook page!